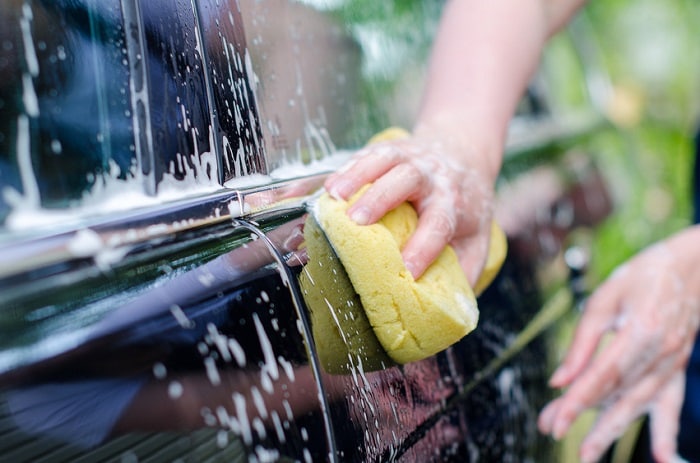 While some Jeep® owners will wear a coat of mud splatter like a badge of honor, there comes a time when every vehicle needs a good washing. Often, drive-through car washes don't do a thorough enough job, which is why a DIY car wash can be a great option.
Today, our Jeep service experts at Helfman Chrysler Dodge Jeep RAM have compiled these car wash tips so you can keep your Jeep SUV looking like new.
Seven Tips for Washing Your Car
Read the label of your cleaning agent. Not every cleaning product is "all-purpose" and can actually be damaging if used on the wrong surfaces.
Use three buckets. The first bucket you use should include soapy water, the second should include clean water, and the third should include cleaning products for your wheels.
Start with your wheels and headlights. Scrub the wheels and rims clean, and clear away any bugs and muck from your headlights.
Scrub the body. Take the soapy water and scrub the body of your vehicle, paying attention to any signs of dust, dirt, or mud.
Clean the windows. Household glass cleaners aren't always right for vehicle windows, so make sure you're using the right product to make your windows shine.
Repair scratches. Use a scratch-repair compound to touch up any minor scratches.
Polish and wax. Once everything is done, you can polish your vehicle for a high-gloss sheen and apply wax for enhanced protection. It's as easy as that!
Even if you have a heavy-duty vehicle that is designed to get dirty, it's still important to keep it clean so it doesn't get rusty and damaged. Washing your car is simple enough to do, so if you're interested in learning more tips, pay a visit to our Jeep dealership in Houston, TX. Happy washing!