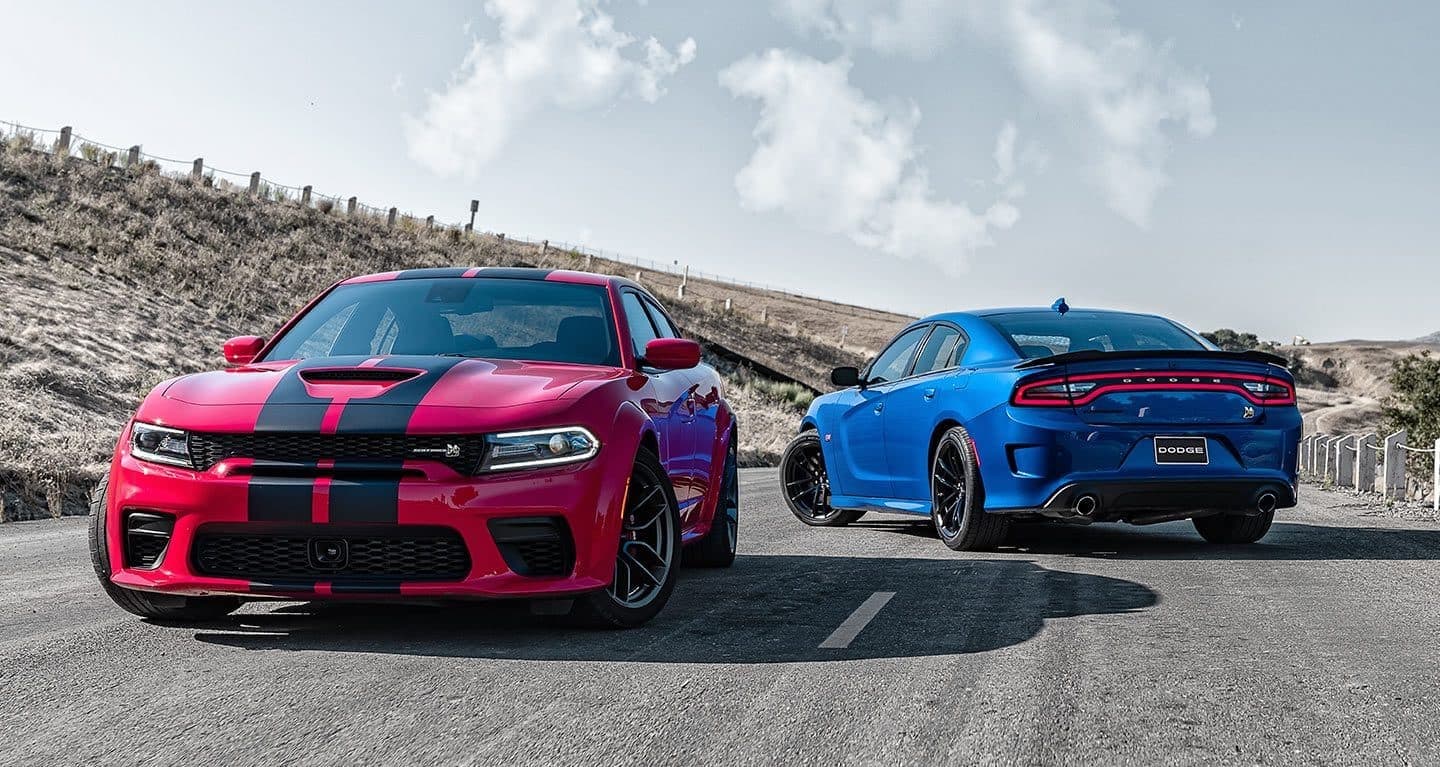 While looks, sporty driving dynamics, and technological features are great reasons to invest in the 2021 Dodge Charger, we here at Helfman Dodge Chrysler Dodge Jeep® RAM also understand that vehicle performance is one of its most impressive selling points.

?From the base Dodge Charger to the exciting new 2021 Dodge Charger Hellcat Redeye, each of these vehicles boasts some impressive get-up-and-go for those that love to get up to speed quickly.
Acceleration Times for 2021 Dodge Charger Models
Let's have a look at just how quickly some of our 2021 Dodge Charger models can accelerate:
2021 Dodge Charger Hellcat Redeye. Definitely the most impressive Dodge Charger option, the Redeye pushes out a mind-boggling 797 horsepower, which is enough to get it up to 60 mph in just 3.6 seconds.
2021 Dodge Charger Scat Pack. Using a naturally-aspirated 6.4-liter V8 engine, the Scat Pack trim boasts an engine capable of generating upwards of 485 horsepower. That's enough to rocket this vehicle from zero to 60 mph in just 4.3 seconds.
2021 Dodge Charger R/T. The highly-lauded 5.7-liter HEMI® V8 engine under the hood of the Dodge Charger R/T offers an excellent balance between budget and performance. It can produce up to 370 horsepower and 395 lb-ft of torque, which can get this vehicle moving from zero-to-60 mph in just under six seconds.
Interested in a Test Drive?
If you'd like to see for yourself just how strong these vehicles are, the best option is to visit our Dodge dealership in Houston so we can set you up with a test drive. All of these are wonderful performance vehicles that do amazing things with the pedal pressed to the floor.